Locator Program
The ALN Apartment Locator Program was created in 1991 for Apartment Locators! The first and still the best. The ALN Locator Program helps you find everything your clients need in apartment accommodations. In addition to many features, it helps you keep organized, create and track invoices and use reminders to follow up with move-ins and renewals! ALN is the largest provider of apartment data in the nation, updated monthly! Read More
Subscribe now online! Easy online signup. Subscribe now and an ALN representative will contact you by email (within 24 hours) with login information. Read Terms of Service Sign-Up!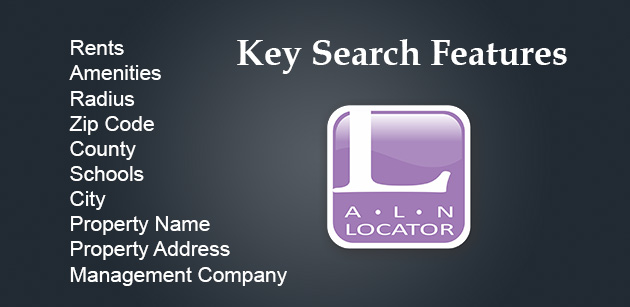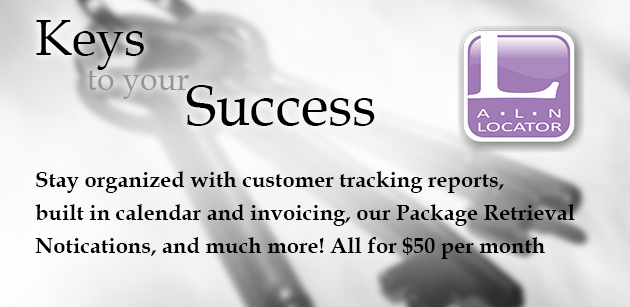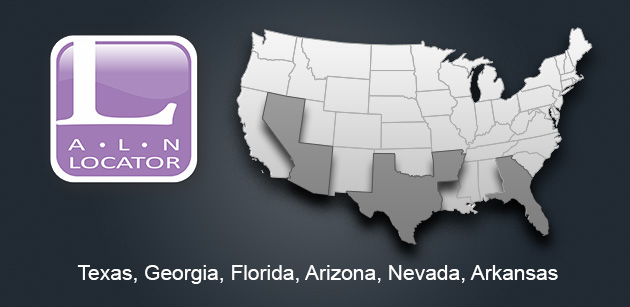 DATA SEARCH
Use the ALN Locator Program to find and research hundreds of properties.
Property specific data includes:
rents
specials
commissions
amenities
pictures/floorplans
maps
Other targeted searches include:
cities
zip codes
schools
radius
management companies
property name or address
Organizational Tools
personalized customer reports
calendar/organizer/party page
"hot sheet"
lease expiration reports
customer tracking (lead source) reports
package retrieval notifications
billing and invoicing program
Locator SIGN-UP Online
Easy online signup and 24/7 access, allows you to sign-up now for the Locator Program.
After online sign-up, an ALN representative will contact you by email within 24 hours with login information.
PRICING:
Pricing is $50 a month per market, subscription basis only with a six-month commitment and shall then remain in effect on a month-to-month arrangement. Prepayment discount is available, please call for details.
REGIONS SERVED:
ALN is continually expanding and monitoring new markets for future access by our clients. Locator subscribers have access to over 70 major markets that ALN currently tracks. Market coverage includes:
Texas (major metros of Texas and second-tier Texas markets)
Georgia
Florida
Arizona
Nevada
Arkansas
North Carolina
South Carolina
Alabama
Mississippi
Louisiana
Tennessee
Utah
California
New Mexico